International Center of Photography | Sebastião Salgado: Genesis
October 5, 2014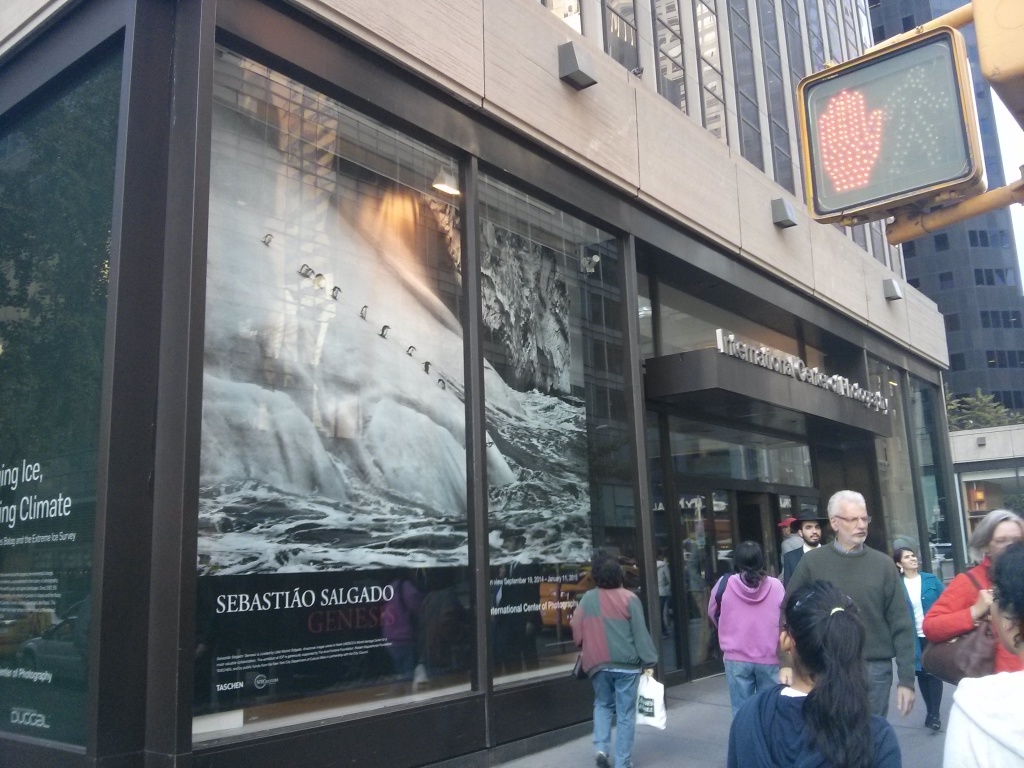 Sebastião Salgado's beautiful black-and-white images have important implied message about the danger man presents to these pristine scenes. The show's opening was timed to be part of Climate Week, which in turn was timed for the UN Climate Summit on Sept 23rd.
Having participated myself in the People's Climate March, I respect his dedication to protecting the earth, and not just with his photos. In an alcove there were some (color) photos and panels describing the land he reforested with the Instituto Terra, which he and his wife founded.
This show consists of black and white digital photographs from around the world from the poles to the American southwest, from the Galapagos to the Amazon jungle. He shoots primeval landscapes, rare wild animals and aboriginal peoples. This made me uneasy at first — does this imply that these peoples are in a "natural" or "primal" state, or simply that, like the ecosystems and animals in the exhibit, their way of life is endangered by the encroachment of modern man? Salgado is from Brazil where the destruction of the rainforest is destroying landscapes, animals and tribal cultures.
Once I reframed this for myself I was able to let myself appreciate the images, which are visually stunning.  The range of shades of black and grey is beautiful, as are the compositions. And I sat and watched a 3 minute video about Salgado's work and his concerns for the earth.
Also, I came to think about how digital photographers still embrace black-and-white, once a limitation based on the technical process of early photography. I find it fascinating that almost 80 years after the introduction of Kodachrome, photographers continue to create black-and-white digital images.
Tech bonus

The augmented reality app NO-AD will starting in mid October 2014, replace subway ads that it is pointed at with pictures from this exhibition. This app from is available from noad-app.com for Android and IOS. Even if it doesn't work every time, it's a provocative concept.