Asia Society New York | Nam June Paik: Becoming Robot
November 2, 2014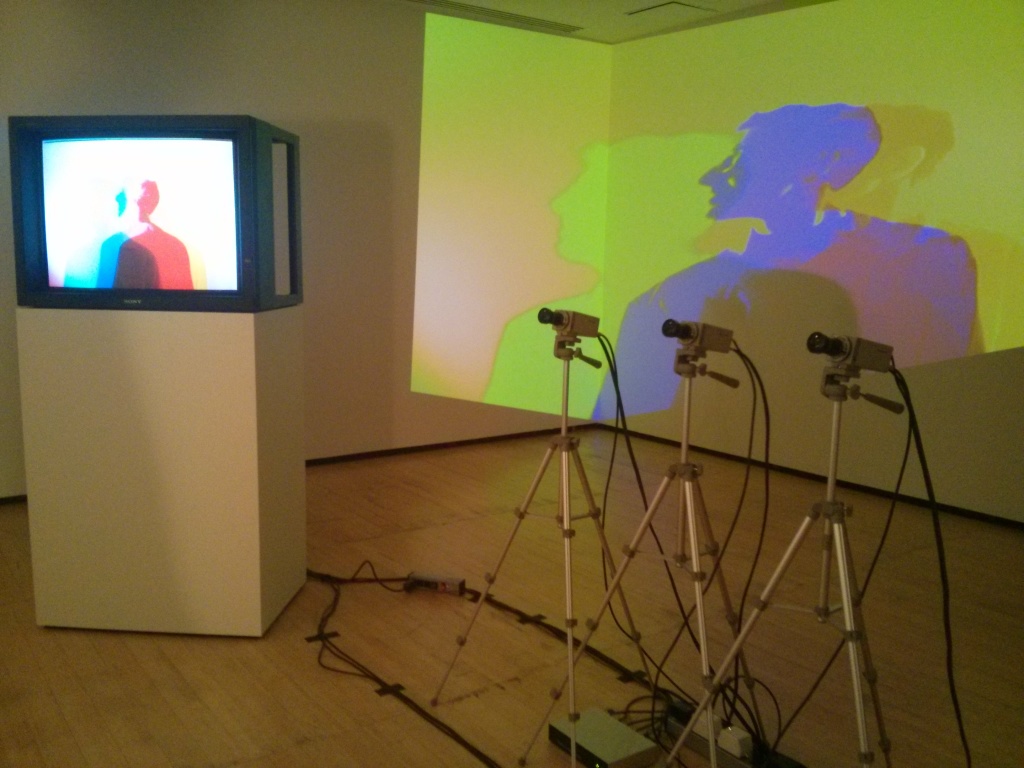 Nam June Paik embraces technology so fully that many of his artworks are as technologically innovative as they are avant-garde.
While he is often considered to be one of the originators of video art (he bought an early video tape recorder in 1965 with a Rockefeller Grant), he was also a TV artist — he didn't just use video as a medium but he incorporated TV sets into his sculptures  and performances, as well as working on video events for broadcast TV.
There is a humor to his art which I enjoy. One of my favorites is the Golden Buddha from Paik's TV Buddha series, where he poses a traditional Buddha sculpture staring at a live video feed of themselves. In a similar vein, Reclining Buddha juxtaposes a buddha sculpture with a video of a nude woman in the same pose, split between two monitors.
 In The Family of Robot, the focal point of the show,  the family elders are made of antique TV's. The patriarch is holding an ancient book and an antique Korean printing block, representing ties to the older, traditional media.
One theme that struck me throughout the show was the relationship between the body and technology, whether in The Family of Robot, where the robot bodies are made out of TV'st or the nude on the TV's in Reclining Buddha, or the  TV Bra created for Charlotte Moorman to wear during Cello performances,.
Tech Bonus
Naim June Paik's TV glasses are sometimes considered a precursor to Google Glass, but they seem to be the opposite — rather than providing information to the user, the TV Glasses are small video monitors which face outward, displaying images to people looking at the wearer. The Paik/Abe Synthesizer  he created allowed for manipulation of video imagery in real-time, without a major tv studio, allowing artists to use video as a canvas, and also inventing a visual language the would blossom in music videos of the 1970's and 1980's.
Exhibit website: http://asiasociety.org/new-york/exhibitions/nam-june-paik