National Museum of the American Indian in New York | For a Love of His People: The Photography of Horace Poolaw
November 12, 2014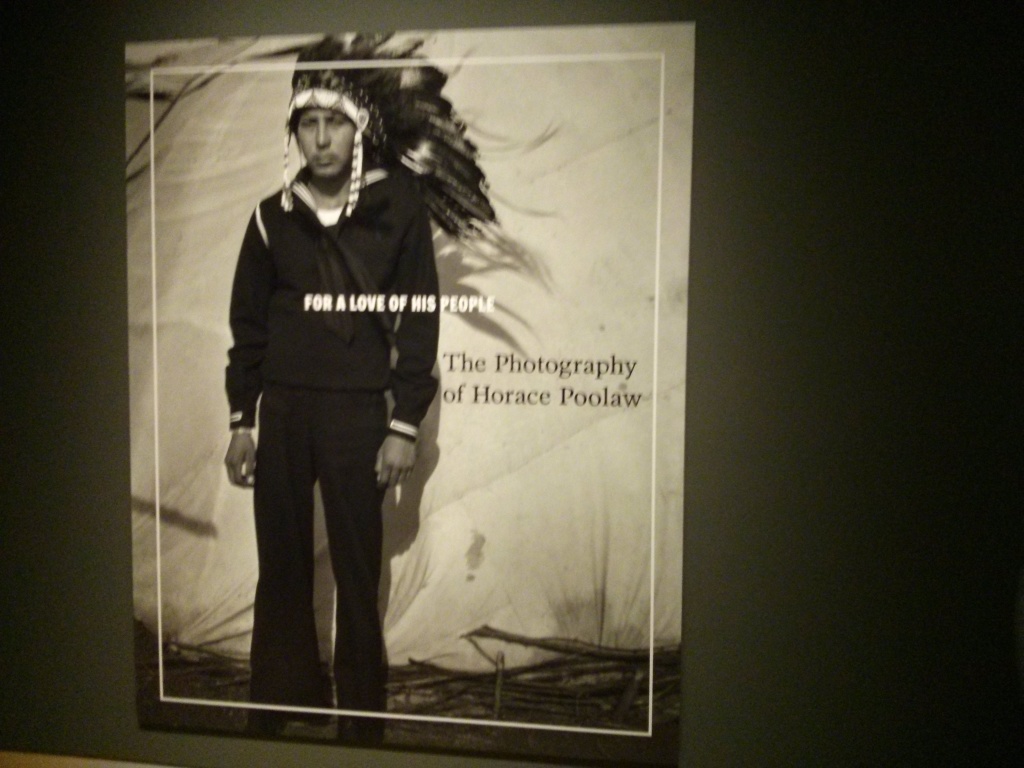 The photos in this exhibit show Native Americans from Oklahoma in the 1920's-1960's in ways that upend my expectations — the subjects of these photos are not the noble savage or the victim of of repression. Rather, they display traditional culture, headdresses and beaded clothing, mixed with fashions and roles I associate primarily with white people, due to the images I am used to seeing: flapper, sailor, boy scout, kids under a christmas tree or in cowboy outfits. I've seen these archetypes before — I have them in my own family photos — but not with Native American subjects. And the traditional garb and cultural events also seemed to defy my expectation when juxtaposed with their mid-20th century context — big shiny american cars parading with "tribal Princesses".
The curators were able to identify the people in almost all of the images. In many cases there were quotes on the gallery walls from the family members in his photos. What makes this show unusual is that we've seen photos of Native Americans before, but always from the point of view of anthropologists and journalists, not in photos taken by Native Americans. Also, this is not mere documentary photography — Horace Poolaw would pose his subjects, and sometimes would provide the costumes they wear in his pictures. He dressed his own children in the cowboy outfits for a photo, and he lent the same beaded vest that was not from his tribe, to several of his subjects. Polow's artistry is evident both in the composition and the posing of these luscious black and white photos. This is all the more impressive since he could only take a couple shots of each composition, due to the expense of the film, and to his limited resources.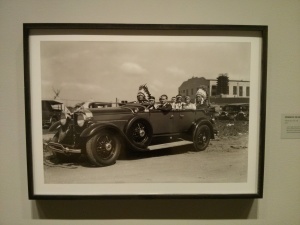 Poolaw was never able to make a living as a photographer, and many of his photos were only printed after his death, thanks largely to the work of his daughter Linda and of the curators of this show, Native scholars Nancy Marie Mithlo (Chiricahua Apache) and Tom Jones (Ho-Chunk).
Tech Bonus: These images were originally shot using a large forma camera, and after his death, students at the University of Wisconsin digitized and "cleaned up" the negatives, allowing for the large prints in the exhibition. The photo at the top of this post was printed over 6 feet tall, probably something that Poolaw would never have dreamed of.