The Coney Island Museum
July 12, 2015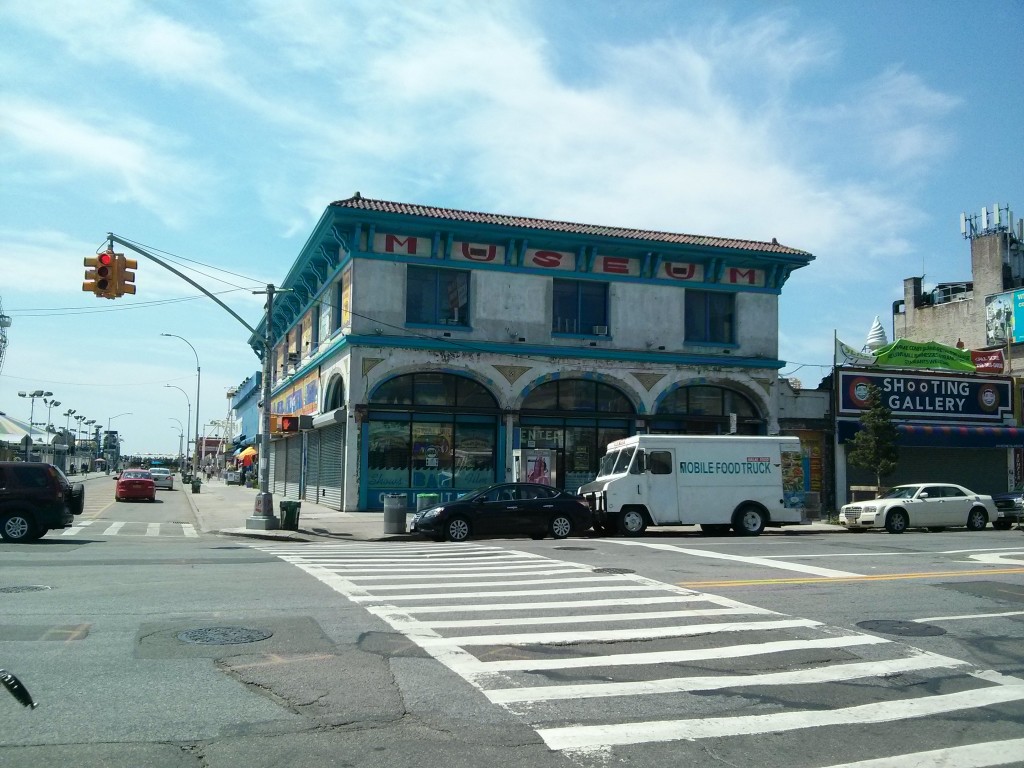 The Coney Island Museum reminds me of the  Side Show by the Seashore that it is connected to  — part nostalgia, part wonder, and part hucksterism. This is in the museum tradition that goes back to P.T. Barnum's American Museum, which was in New York almost 30 years before the Metropolitan Museum of Art. The museums tells the history of Coney Island through artifacts, some wonderful, some shocking and some making you laugh at yourself for having paid to come in.
 The museum has lots of signage from attractions in the park, dating from the 1920's through the 1970's. There are a few cars from old rides (bumper cars, rockets), and some more in depth exhibits, such as one on the Wax Museums of Coney Island. The space has a run-down charm to it, but somehow it felt to me like there isn't much there, like the museum was half empty. The seemingly random inclusion of a thermos collection only reinforced the feeling that maybe they had pulled one on me to get me to pay to come to this.
For another penny, you can use an old Mutoscope — like the ones that were common on the boardwalk around 1900 — and see an Edison movie of the electrocution of Topsy the elephant in 1903. As shocking as this image is, it reminds us of the sometimes brutal history both of amusements and of technology.
 The museum also includes a set of old post cards each set in a darkened box. Flip a switch one way and the post card is front-lit to show a daytime view of the boardwalk or of Luna Park. Flip it the other way, and the card is back-lit to become a night-scene. Little pin-holes represent the lights of Luna Park or the stars over the boardwalk.
Tech Bonus

My favorite exhibit was "Thompson & Dundy's Luna Park: 3D Printed by the Great Fredini". Fredini, a long time barker and MC at the sideshow has taken on an ambitious project to 3D print a 1:13 scale model of  the 1914 Luna park  with all its Hindu Temples, Pagodas, Japanese Gardens and Venetian canal.  The park's tower is over 7 feet tall. He is populating his park with contemporary denizens and visitors to Coney Island, which he scans at his Scan-A-Rama 3D scanning and printing studio.