Museum of Interesting Things | Secret Speakeasy
February 1, 2015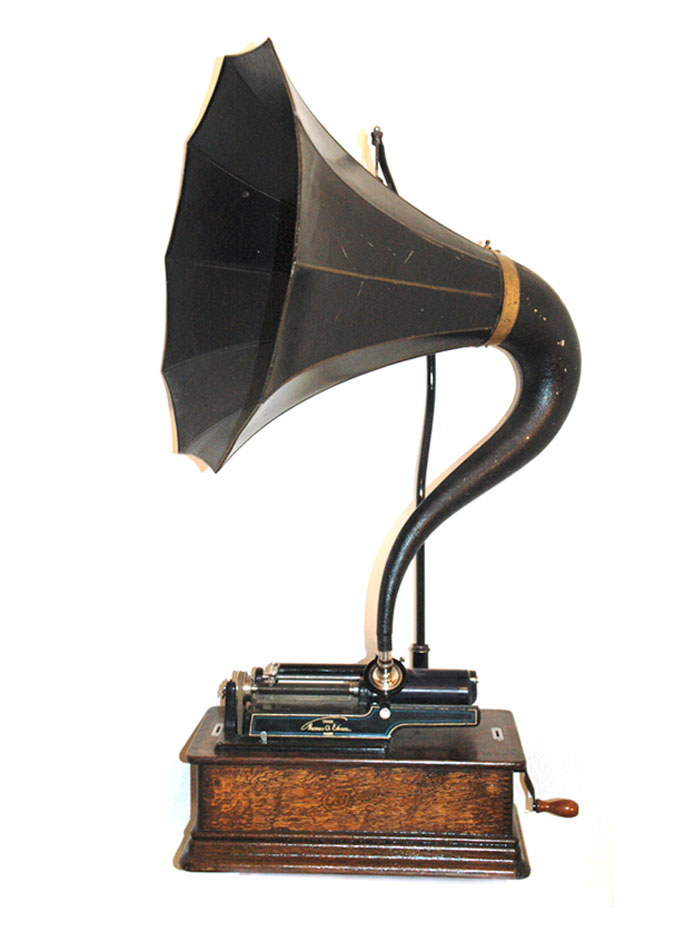 Here I was in "the Secret Speakeasy", an almost monthly loft party in Soho — this museum doesn't have a permanent space. Often, curator/founder/MC Denny Daniels will bring his exhibits to you — he gets bookings at festivals, parties, public schools, and libraries. I got to pick one of the pieces on display from the museum's websites, in an email exchange earlier the same day — all visitors were encouraged to participate by picking objects. This unique way of organizing a museum was almost as interesting at the "things" in it.
The "interesting things", by the way, are antiques and inventions from the 1800s through the 1960's.
Forget "new media"— Denny wants to inspire us with "old media". He showed movies on an old 16mm projector and he played vinyl records, sometimes at the same time. One highlight of the evening was was when he played a song on an Edison Phonograph, and demonstrated that the expression "put a sock in it" comes from the only volume control available on these early devices.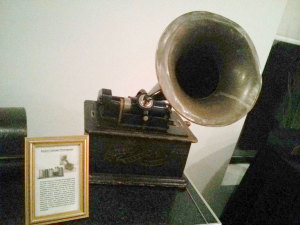 You may be wondering what I had selected for Denny to bring — it was a "sculptoscope" a coin operated 3d viewer, capable of showing 3d moving images. I had picked this because it seemed like an antecedent to virtual reality gear like the Oculus Rift or Google Cardboard.
And it turns out that is one of Denny's key interests — old inventions that are the ancestors of today's technology. On display he had the earliest forms of wireless TV remote — a Zenith Flashmatic (a sort of flashlight), and an early ultrasonic acoustic TV remote. In addition to the Edison Phonograph for us, he also had a Mighty Tiny "the worlds smallest record player" from the 1970, a decade before the walkman, and 30 years before the iPod.
Tech Bonus

All of the emphasis for this museum is on old technology, not new technology. It's fascinating to see how Americans have always been inspired by the latest gadget, many of which live on today.