New York Fire Museum
January 25, 2015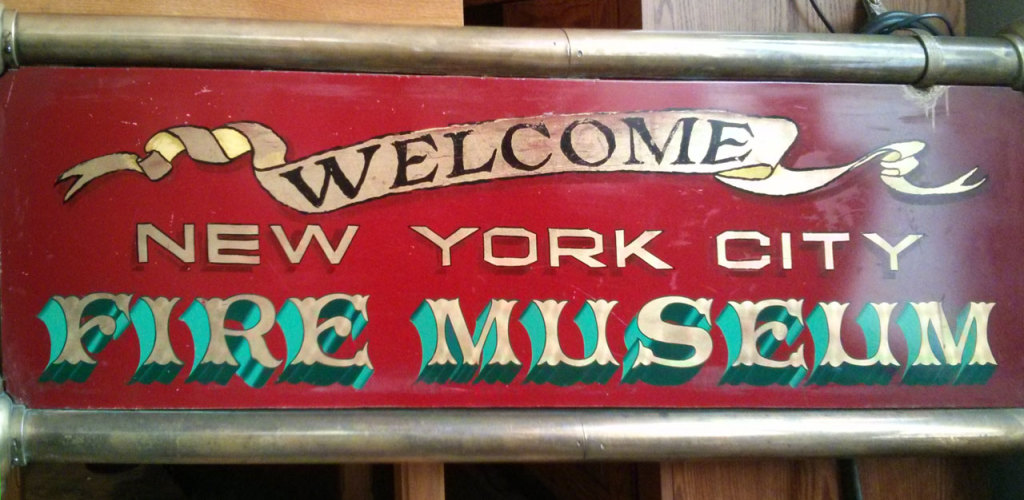 I enjoyed this museum as someone who's a kid at heart, but also as a history buff, and as a fan of beautiful and off-beat objects.
The kid in me got a kick out of stuff I remember hearing about as a boy, like brass fire poles and long ladder trucks with a wheel for a second driver in the back. That part of me enjoyed seeing the "jaws of life" in action and also hearing about the dogs and the horses in old fire houses. The "fire net" that firemen used to save people jumping out of buildings brought back memories of old cartoons. Visiting the Fire Museum, it is very clear that kids and grown up kids are a big part of their audience.
However, once I got to the second floor, I discovered a whole other side of the museum, full of beautiful artifacts. I learned that in the 19th century, volunteer fire departments were sort of men's clubs that loved pomp and ceremony. It is no coincidence that the vehicles on this floor look like they are from a circus parade, with ostrich plumes and red and gold paint.
I was delighted by the gold parade banners, fancy dress uniforms with white gloves, gilded fireman helmets and plaques, ceremonial "speaking trumpets", or megaphones, hand painted lanterns and torches. All this beautiful finery and paraphernalia was an unexpected pleasure.
Tech Bonus

Much of the emphasis of the Fire Museum is on the evolution of the technology of firefighting. However the museum itself has very little museum technology. There is a small desk where a DVD of the HBO documentary "A Good Job" is playing continually, a box with a big red button that is intended to play an audio recording but didn't work, and one flatscreen with information about 9/11, but the core of this museum are the objects themselves. For children, the interactivity revolves around things like putting on firemen's coats rather than playing on computer screens.