City Reliquary | The Pizza Box Chronicles
June 7, 2015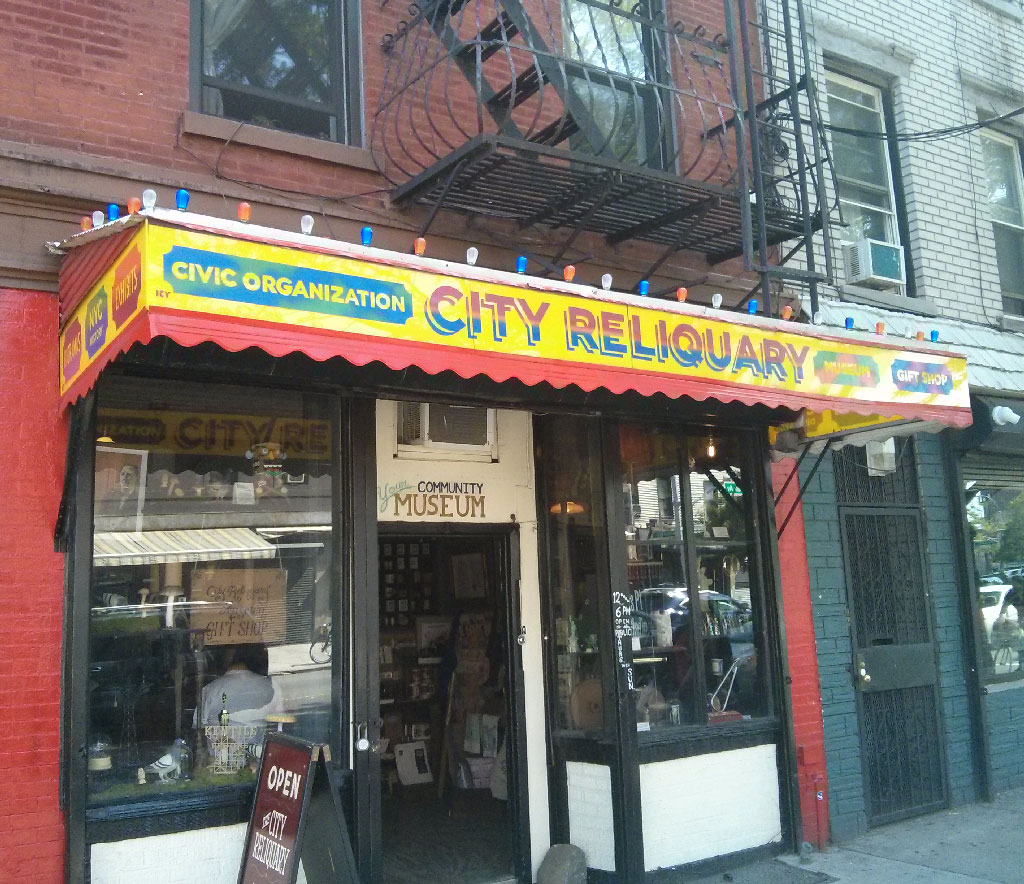 The City Reliquary is an wonderful museum in an old Brooklyn bodega, which exhibits objects of New York at its quirkiest and most ordinary. The Pizza Box Chronicles, organized by Scott Wiener, Guinness Worlds Record holder for largest pizza box collection, is perfect for this museum.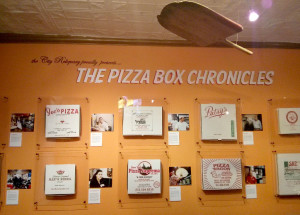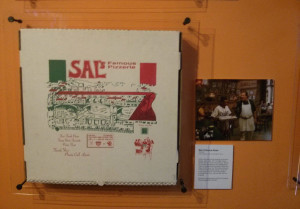 The centerpiece of the exhibit is a wall of pizza boxes. Each box is mounted in plexiglas, and is accompanied by a photo of the pizzaria and a wall tag describing the history of the restaurant as well as notes on the box itself. There are only a dozen boxes featured for Scott's huge collection (he piled a bunch more more on top of a display case, similar to how they might be stored in a restaurant). There are all of the best and most famous pizza places — John's, Patsy's, Ben's, and of course Original Famous Ray's.
But the exhibit doesn't stop there. They have also included a variety of "tools of the trade", from pizza peels (the large wooden spatulas used to get pizzas in and out of the oven), which are hanging from the ceiling, to antique scales for weighing dough, to antique and new pizza cutters. There is even a piece of coal from John's Coal Oven Pizza.
I'm never certain if I should laugh the exhibits of the City Reliquary for poking fun at the seriousness of museums, or if I should just appreciate their celebrations of New York's idiosyncrasies, which all too often are disappearing. In any case, it did make me hungry to next store and get a tasty square at La Bella Mariella Pizza II.
Tech Bonus

The show featured a small projection of clips from famous Hollywood movies, where pizza is mentioned. My favorite tech feature was an old phone handset with a sign inviting users to call and order some pizza. When you picked it up, it played one of several recordings of a phone ringing and then someone at a pizza shop answering the phone.