John M. Mossman Lock Museum at the General Society of Mechanics & Tradesmen of The City Of New York
October 17, 2015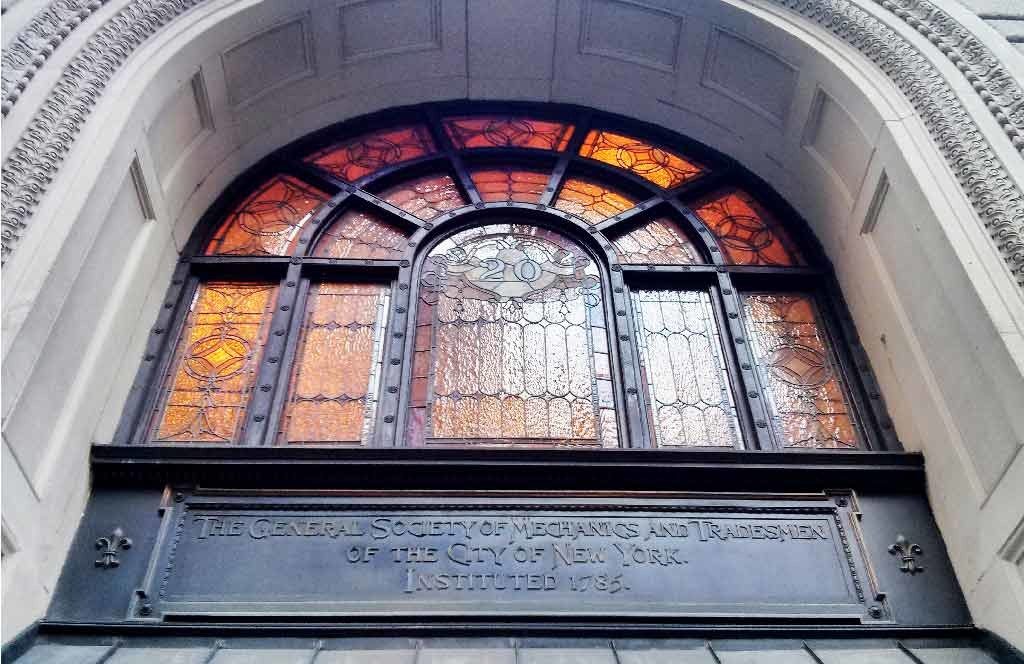 Here is something you don't see every day: a display of six thousand years of locks and keys — with the skull and booty of Gibbs the Pirate thrown in — at a museum that is truly hard to find and to get into. The John M. Mossman Lock Collection is hidden on the second floor of the General Society of  Mechanics & Tradesmen, and is only open from Tuesday through Friday, often only for a half day. I would never of found this place or managed to get in, if it wasn't for Open House New York Weekend, which allowed me to visit for free and on a Saturday.
The collection is billed as "one of the most complete anthologies of bank and vault locks in the world". While some of the earliest locks in the collection are made of wood, most of the locks on display are bank locks from the 19th century and are hand-crafted in an incredibly ornate style. Some of them are time locks, combining the art of the locksmith with that of the watchmaker.
These bank locks are devices that were designed to never fail — they were intended to protect millions in cash and securities, so bypassing the security was not an option if there clockwork failed.
There were a number of non lock-related items in the collection, including tools, paraphernalia from the history of the General Society, letters by Abraham Lincoln and Ben Franklin, Confederate coins, and the skull and silver coins of Gibbs the Pirate. There was no explanation of how these items came to be there.
Tech Bonus
There is one unique set of locks that seems to be connected to the history of the General Society: there is an automated umbrella stand on display that would lock your umbrella to keep if from being stolen. The "check" acts as a key when you return.