The Studio Museum in Harlem | Stanley Whitney: Dance the Orange
September 13, 2015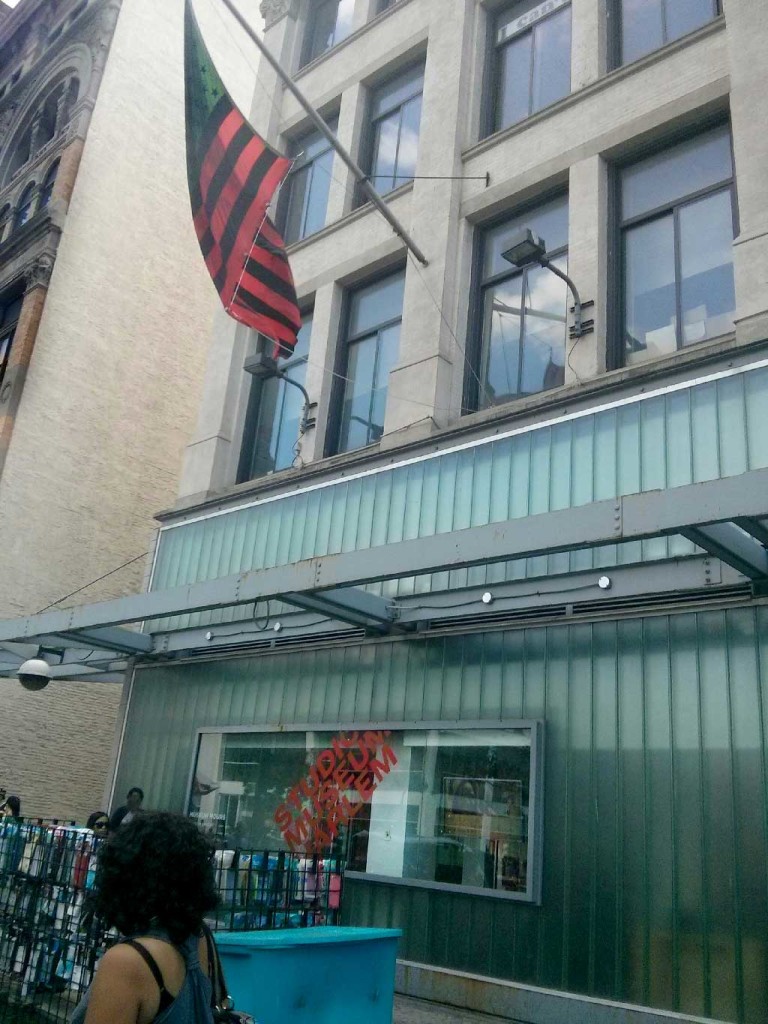 The Studio Museum in Harlem is different from any museums that I can remember visiting. It is a museum that specializes in presenting contemporary artists from one cultural group — African Americans —  without the cultural history you would see for instance, at the Rubin Museum or the National Museum of the American Indian, or the Jewish Museum. This exhibit, Stanley Whitney: Dance the Orange, embodies this approach, in that Stanley Whitney does not, it seems, make his art primarily as a statement about the African American experience. While some of the painting titles relate to African American music and culture (e.g. james brown sacrifice to apollo" or "My Tina Turner"), Stanley chose these names after the paintings were complete. I think this is in contrast to the Norman Lewis exhibit I wrote about — Lewis was trying to evoke black culture and Jazz specifically in his abstract painting, while Stanley is as influenced by the colors Harlem as by his sunny second home in Parma, Italy.
I fell in love with these paintings. They have some of the serene beauty of a Rothko, but Stanley Whitney's paintings are not all harmony — there is a dissonance in his use of color and the way that some of the color fields in the asymmetric grids are truncated creates tension, not serenity. And while he is doing color experiments similar in some ways to artists like Joseph Albers or an Elsworth Kelly, his expressionistic brushwork takes us away from the realm of formalists. I think that these dualities are what draw me to his paintings.
The exhibit also included a series of black and white gouaches where the artist was experimenting with the grid, presumably in preparation for the large color oil painting. Like the oils, these are done with big brush strokes, and have a warmth and playfulness that I would not expect from formal grid experiments.
While I, a white man, can't say if the painting in this exhibit does or does not evoke the African American experience in some abstract way, but I do know that they had a lot of appeal to me.